---
VRFS: Budapest - Hungary - Snowpelt - 08-20-2020



BUDAPEST RIVER FRONT – HUNGARY 11 MILES




The Danube River, which runs right through the center of Budapest, is a UNESCO World Heritage Site and this tour will take you up and down it's banks.




Starting on a small walking path you make your way up river and can see a full view of the Hungarian Parliament building as you approach the bridge to cross.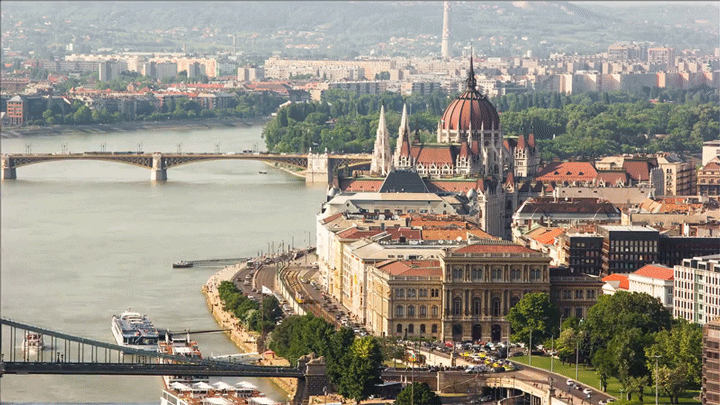 Once on the east bank, you will make your way down for a close-up view of the Parliament building before ending directly across the river from our start.
The Hungarian Parliament building is the star of this ride and is an incredible architectural feat. Construction began in 1885 and took nearly 100,000 people, 40
---
RE: VRFS: Budapest - Hungary - Shon_T - 08-20-2020

Budapest is an amazing city... I definitely want to come back and explore some more! I really enjoyed the dramatic views and architecture I was able to see while riding along the river. The scenery alone makes this ride worth exploring. It is certainly a fascinating place to ride, but I didn't score it very high for a couple of reasons.

My experience was quite buggy. I found myself stuck at points...having to shift menus and riding options to keep going. I also found that this ride had many jarring transitions that left me temporarily disoriented. One minute I would be on a bridge, then take a left turn over the railing of the bridge... find myself under the bridge...then back on the bridge...then on a boat...then back on a bridge.. then nowhere near a bridge, but riding along the river... On auto steer, my bike spins every time I go through a "rough" transition...so it is not ideal. On a longer ride I might be more willing to overlook these issues, but this was only a 10 mile ride.... so too many problems happened in a very short period of time.

Despite the bugs... I still think it is worth taking a look.


---